BBU Affiliates – Judge us by the company we keep!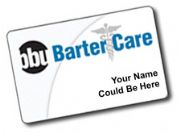 BarterCare
BarterCare™ – An exclusive Barter health management system
Employers can now offer a unique incentive to staff and use barter dollars to cover the cost! With the BarterCare card you're now able to purchase a prepaid benefit card that allows the holder to use services such as dental, vision, hearing and others as an employee benefit.
BarterCare has been designed to help your business stay competitive and keep you and your employees healthy!

Southington Chamber of Commerce
Your Greater Southington Chamber of Commerce serves the Greater Southington area including Marion, Milldale, Plantsville, and Southington. There are no geographic restrictions, however, for businesses interested in joining the Greater Southington Chamber of Commerce.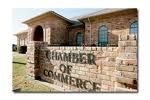 Avon Chamber Of Commerce
The Avon Chamber of Commerce is a vibrant, innovative group of 340+ businesses representing over 4000+ local jobs and fueling the Farmington Valley with millions of dollars in property taxes and economic impact. Our diverse businesses range from high technology solutions providers to manufacturers who create precision components which are sold around the world. Avon Chamber members also include prestigious consulting firms, as well as owners of restaurants and lodging that meet the needs of our clients, friends and families.

Growing Green Business Association
(GGBA) is setting the standard for "green" on a local level. We are small, independently owned, businesses leading the way for a sustainable future. Together, we are a unified voice serving as a direct link between the conscious consumers seeking green products and services and the businesses providing them. We market and promote the businesses doing the right thing and we help others just getting started on the path of sustainability. We are leaders in the world of green.

East Hartford Chamber of Commerce
The East Hartford Chamber of Commerce has been in existence for over ninety years to represent and serve the people of East Hartford. The goal of the East Hartford Chamber of Commerce is to encourage the development of businesses and enhance the growing needs of the local business community.
National Association of Trade Exchanges
NATE is the premier organization for barter trade exchange owners from across the country and around the world. Established in 1984 NATE exists to promote, educate and train fellow exchanges in the barter industry. NATE is dedicated to helping independently owned and operated exchanges prosper while upholding a formal standard of ethics and integrity used to maintain federal compliances and regulations.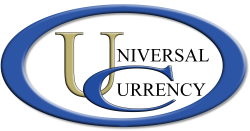 U.C – Universal Currency
The Universal Currency (the "UC") is a central accounting center for corporate barter companies and trade exchanges WORLD WIDE. Barter Business Unlimited members can market their business and pruchase from Tens of thousands of new potential cutomers using their BBU barter dollars.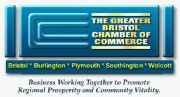 Bristol Chamber of Commerce
The Greater Bristol Chamber of Commerce (GBCC) is the area's business community in action. It is the only organization in the community that has the membership, resource, and expertise to address the community's pressing needs and issues.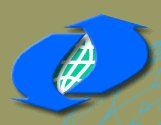 I.R.T.A – International Reciprocal trade Association
IRTA was founded on August 31, 1979 to foster the common interests of the commercial barter industry in the United States and worldwide, and to uphold high standards of ethical business practices. The Association works with the media, federal and state agencies, and foreign governments to further these goals. It conducts research into contract, securities, tax laws and accounting principles applicable to barter transactions, maintains an information clearinghouse and public relations program, and actively represents its members before government agencies.